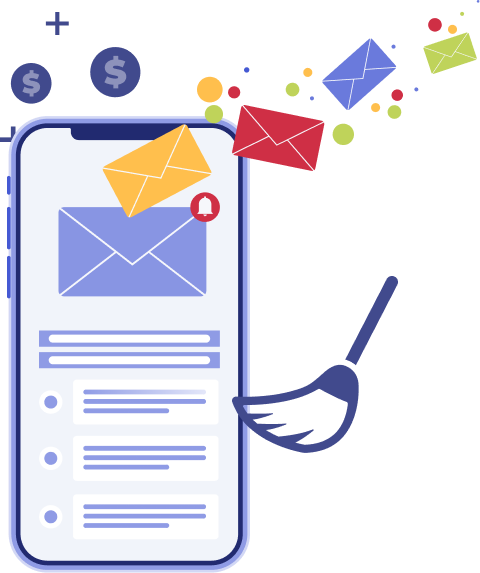 Email with Confidence
While Saving
Time & Money
Industry-high 98% accuracy …
at half the standard industry price!

Data Security
Get Your
1,500 Email Verifications for Free!
98% Accurate
Bulk Email List Cleaning
What Makes Our Email Verification Software The Absolute Best?
It's all about high-quality leads. And bulk email verification and email list cleaning is the surest way to ensure the best prospects rise to the top.
[contact-form-7 id="120″]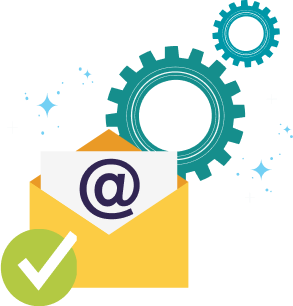 Real Time Email validation
Upload your email list (or type in individual addresses) and each is automatically scanned for proper formatting, valid inboxes and email providers, and more. Clean Your Lists categorizes each address as Valid, Invalid, or Unknown, then creates a new list you can download and utilize.
Avoid Spam Complaints and Phishing Scams
Sending email marketing campaigns to invalid, mistyped, or improperly formatted email addresses can harm your sender reputation. Because of this, workflows and digital newsletters can get sent to the spam folder or auto-blocked by popular Internet service providers like Gmail and Outlook.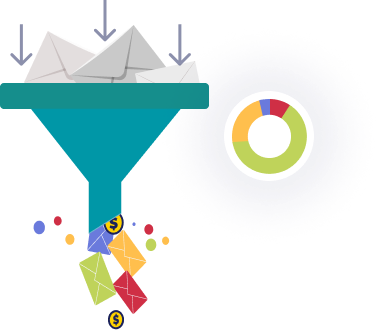 Making
Dollars and Sense
The goal of every email marketing campaign is to connect with your target audience. With a clean and accurate email list, it's easier than ever to reach the right people. And with our customized email verification service that doesn't charge for unknowns or duplicate addresses, there's a plan that makes perfect sense for your business.
Ready to see how Clean Your Lists works?       
Clean Your Lists offers 1,500 free credits — the most free credits of any email verification service.
Drag the slider to pick the right plan for you. The more verifications you need, the better the discount we offer. We also don't charge for unknowns or duplicate addresses.
Why is our email verification software the best?
Whether you're looking for a powerful email cleaner that integrates seamlessly with your marketing CRM or for an affordable service that can verify emails without breaking the bank, Clean Your List ticks both boxes.
2.5M
Total Verified Emails
The #1 Email Verifieir for 100,000+ Clients

Ready To Clean Your Lists?
There's so much our verification tools can do for your email database. To find out more, just let us know the most important email address: yours.
[contact-form-7 id="300″]